Almost every weekend for the past couple of months I've been working on a new hobby project: Minimo – an elegant, simplified new tab page for your web browser.
Minimo is a humble project with one objective: making the new tab page unobstrusive yet beautiful. It's also a fully open source project that anyone can contribute to!
As its name suggests, Minimo was designed to be simple, intuitive, and straightforward. There are no widgets, no complicated layouts, no account integrations, and no complicated settings pages. It's just a new tab, with a couple shortcuts, and basic information at a glance. No distractions.
Features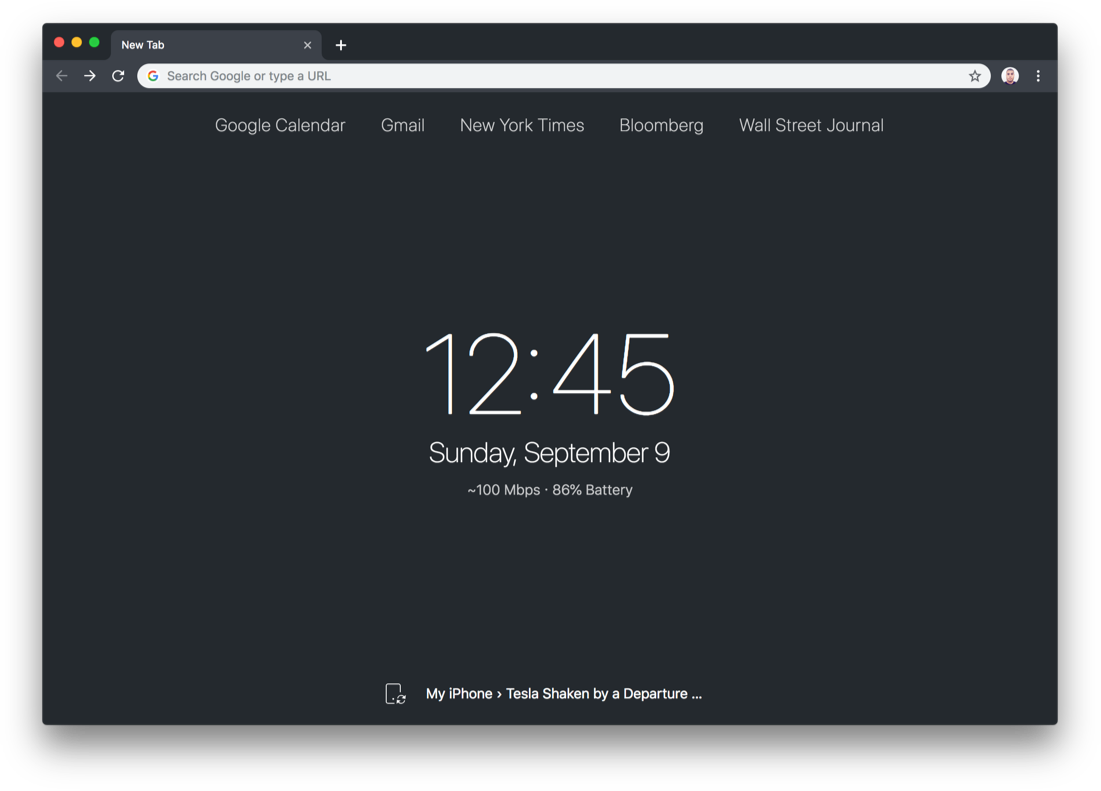 Minimo provides a simple interface to access your favorite websites and have useful information at a glance. It displays the current date & time, connection status, estimated download speed (in Mbps), battery level, and even synced tabs from other devices.
Thanks to the Bookmarks APIs provided by modern browsers, shortcuts are synced across devices and automatically backed-up in a Shortcuts folder on your bookmarks bar. If you export/import bookmarks from other platforms, it will work as expected. Your shortcuts will survive even if you switch browser vendors!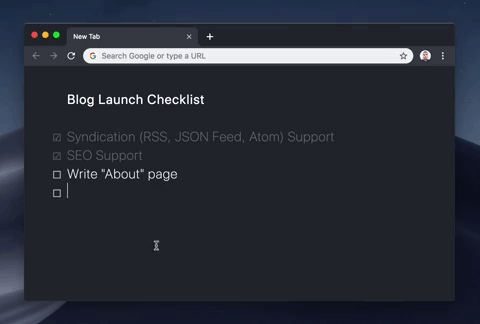 Minimo also has a simple, yet powerful, rich-text scratchpad called "writing mode" that allows you to jot down notes for later (stored locally). You can open "writing mode" from a configurable keyboard shortcut to have quick access to your notes.
Results
The development of Minimo is far from finished. There are still major things left in the roadmap. I'm definitely biased, but I consider Minimo the simplest new tab alternative that does not compromise user experience or aesthetics.
It feels good to be able to ship something so tangible. I hadn't shipped a product like this in years, so it's a rather refreshing experience. There's lots to learn from this space, and I believe Minimo is in the right spot.
The extension is available on the Chrome Webstore and supports Brave and Chrome browsers. Support for more platforms (like Firefox) is coming soon!
Minimo was featured on Product Hunt as Product of the Day on November 4, 2018. It has positive reviews both in Product Hunt and in the Chrome Webstore.